The European Society of Medicine is excited to launch a new platform of member-created events focused around online communities of like-minded doctors.
Unlike traditional events, ESMED Live lets speakers share their knowledge on their own terms. Members have complete control over the date and time of the meeting, the agenda, and the format.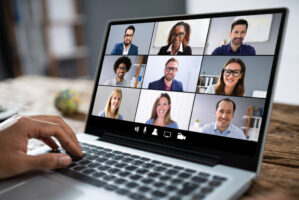 Robert is a Neurologist who focuses on a rare disease called HTLV-1 associated myelopathy. He used to only have one colleague familiar with this disease, but since he started hosting a monthly roundtable discussion on ESMED Live, dedicated to HTLV-1 associated myelopathy, he has connected with dozens of his peers from around the world. 
Susan has developed a new teaching method which has been a huge success within her department. She wants to share her method with other institutions but rarely gets a chance to connect with anyone who can make it happen. After Susan hosts a webinar on ESMED Live she has seen her method adopted by several teaching hospitals.
Brian is a Geneticist who has discovered a potentially useful biomarker. He wants to present his discovery but his schedule doesn't allow him to make it to the next major Genetics conference. Brian sets aside an hour next week to deliver a presentation on ESMED Live followed by a Q&A session.
Frequently Asked Questions
When will ESMED Live be available?
It will be possible to access the platform and create your own meetings and presentations starting in early February. The first start date of the events will be March 1, 2023.
Is ESMED Live free?
Yes, there is no cost to attend an ESMED Live event or to host your own. However the platform will be available only to members of the society.
How do I signup?
The platform will soon be accessible upon logging in to the website. If you are not yet a member of the society please register at https://esmed.org/membership-level/
Is it easy to create an event?
Creating an event or presentation on ESMED Live is an easy process which takes less than ten minutes. After your event is posted it will be announced to all members of the society. The web conferencing software works in all major web browsers and requires no downloads or special skills.